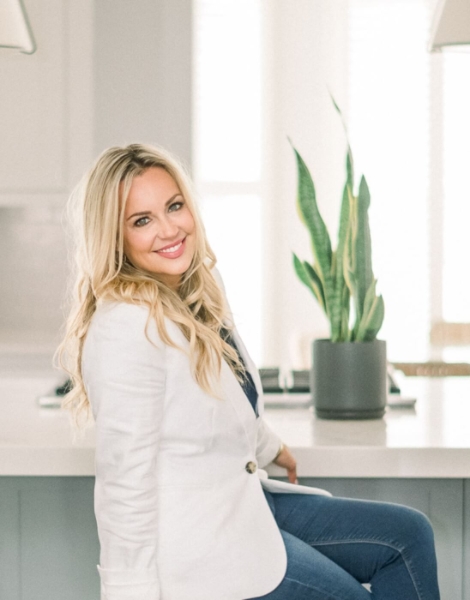 Wendy Mullins
Meet Wendy - Atlanta Area Realtor
Your home is more than just four walls and a financial transaction: homes are places of love, learning, connection, family, security, and new beginnings. I view my work with clients as that of a trusted advisor and strong negotiator. I'm honored to be part of these intimate and vulnerable life-cycle moments and recognize the importance of trust, integrity, and honesty. You're more than just a client, you're a partner in the process and someone I hope to know for many years to come.
 <!—(c)2013. Certified Luxury Home Marketing Specialist is a registered trademark of The Institute for Luxury Home Marketing. Unauthorized use of the mark or associated graphics is strictly prohibited.-->

At Ansley, Wendy is closely affiliated with Luxury Properties International, the luxury marketing division of Leading Real Estate Companies of the World. This affiliation allows us to promote your luxury listing in 70 different countries, to over 4,600 leading real estate offices with exposure to over 130,000 agents, which means more market share in top markets than any other network.

As the founder of an upscale online home furnishings store she operated for 15 years, Wendy has a vast range of design experience. Her trained eye allows her to "see" things, providing clients the thoughtful feedback they need in order to properly prepare their home for market. Wendy has also restored / renovated numerous properties and is well-versed in identifying profitable real estate ventures. Currently in development, Wendy is writing a book for her clients trying to sell a home while going through a divorce. Wendy is also recognized as a top area real estate expert for Alpharetta Neighbors, where she writes a column about the local market which is distributed to Alpharetta residences.
Success Stories
"Wendy secured and worked with some of the largest retailers in the country from Costco, Barnes & Noble, Ross Stores, Starbucks etc. who entrusted her and her abilities to represent their interests on their expansion into the Utah market. She was very successful in making this happen and accompishing the goals for each tenant. She has a great ability to work with others and bring out the best in them..."
- Stuart Thain
"We had a lot of anxiety selling our home, because we had sunk our life savings into our home during a 9 year renovation, and we were very worried about getting our money back. 3 months prior to selling, we interviewed a number of realtors and I was appalled at the arrogance of some realtors. They traded on their company's brand name - they had no ideas how I could make my money back, nor did they know..."
- Deborah B
"My wife and I are active residential investors and require a certain level of efficiency and expertise when partnering with a real estate agent. Wendy Mullins not only met those core requirements but exceeded expectations in communication, availability and understanding the market. Truly one that goes above and beyond for her clients. We highly recommend Wendy and have found our Realtor for life..."
- David H.
Wendy takes great pride in her involvement with the local community. She works to raise awareness for Human Trafficking and other issues facing the area. Wendy is a member of the Greater Atlanta Home Builders Association, the Alpharetta Chamber of Commerce, the National Association of Realtors and has also served as the Special Events Chairperson for the Alpharetta High School Touchdown Club where she planned special events for the 7A football program. Wendy has been a planning committee member for the Hollywood Film Festival and locally, she has served on the board of the Entrepreneurs' Organization where she facilitated new-member engagement and growth. As an Entrepreneur herself, Wendy has a very special place in her heart for business owners and makes a true effort to support local businesses. She has 4 kids, lives in Alpharetta and is married to her perfect counterpart - a mortgage securities trader who keeps her informed up to the minute on the financial markets.