Exclusive Representation.
Wendy Mullins is an award-winning, Atlanta + Alpharetta, Georgia area top real estate agent in the luxury real estate industry. Wendy specializes in exclusive representation of both buyers and sellers.
Try these popular Atlanta Lifestyle Searches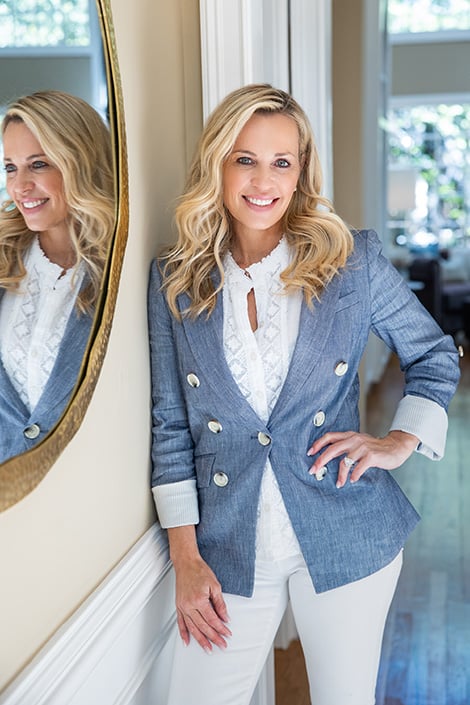 Wendy Mullins
Meet Wendy - Atlanta Area Realtor
Your home is more than just four walls and a financial transaction: homes are places of love, learning, connection, family, security, and new beginnings. I view my work with clients as that of a trusted advisor and strong negotiator. I'm honored to be part of these intimate and vulnerable life-cycle moments and recognize the importance of trust, integrity, and honesty. You're more than just a client, you're a partner in the process and someone I hope to know for many years to come.
 <!—(c)2013. Certified Luxury Home Marketing Specialist is a registered trademark of The Institute for Luxury Home Marketing. Unauthorized use of the mark or associated graphics is strictly prohibited.-->

At Ansley, Wendy is closely affiliated with Luxury Properties International, the luxury marketing division of Leading Real Estate Companies of the World. This affiliation allows us to promote your luxury listing in 70 different countries, to over 4,600 leading real estate offices with exposure to over 130,000 agents, which means more market share in top markets than any other network.

Your Guide to the Alpharetta, Cumming and Milton Area
With all of the beauty that the Atlanta area has to offer, it can feel overwhelming to find the perfect place to call home. Our area guides simplify that process by giving you unique market, lifestyle, and demographic insights into each area!
Featured Listings
Use our free search tool for a more personalized experience.
Success Stories
"Wendy did a great job for me! First, she helped me purchase a home in a chaotic market with multiple bids. She handled the negotiation perfectly. And then on the sale of my home she exceeded expectations with her staging and her over the top marketing. She negotiated my sale and got two back contracts "just in case". She is detailed and thorough and I can't say enough kind words about both transac
…
Read More
tions."
Read Less
"Wendy knows the Windward market. She knew exactly where the sales price for our home would land. She knows what sells a house including decor and staging. She has great energy and is fun to work with and works HARD, is a creative problem solver, took and made calls 24/7 and doesn't rest until the deal is all the way done. May be the perfect agent."
"My wife and I are active residential investors and require a certain level of efficiency and expertise when partnering with a real estate agent. Wendy Mullins not only met those core requirements but exceeded expectations in communication, availability and understanding the market. Truly one that goes above and beyond for her clients. We highly recommend Wendy and have found our Realtor for life."
"We had a lot of anxiety selling our home, because we had sunk our life savings into our home during a 9 year renovation, and we were very worried about getting our money back. 3 months prior to selling, we interviewed a number of realtors and I was appalled at the arrogance of some realtors. They traded on their company's brand name - they had no ideas how I could make my money back, nor did th
…
Read More
ey know anything about renovation costs….all they could tell me was "we need to look at the comps". When I met with Wendy's team, they were professional, they asked a lot of questions and they knew about renovation costs. During the 3 months prior to listing – they guided me on best bang for buck ideas, and they chatted to the City Inspector during one of the final inspections about the quality of the renovation. We sold our home for 25% more than the area comps because of the expertise and out of the box thinking. I'm honestly grateful for all of Wendy's help. She's a rare find because she's a GSD (get stuff done) person, she thinks out of the box, and she's willing to go the extra mile."
Read Less
"Wendy secured and worked with some of the largest retailers in the country from Costco, Barnes & Noble, Ross Stores, Starbucks etc. who entrusted her and her abilities to represent their interests on their expansion into the Utah market. She was very successful in making this happen and accompishing the goals for each tenant. She has a great ability to work with others and bring out the best in th
…
Read More
em."
Read Less

Buyers
Buying a home is more than just finding the right property. You need an expert who understands the market and the unique challenges it faces. I have the strategies, resources, and tools to guide you from start to finish, seamlessly.

Sellers
Selling a home is a lot more than snapping some photos and putting a sign in the front yard. You need an expert who understands how to combine marketing, presentation, and market specific sales strategies to get you top-dollar for your home.